This holiday season, Fillit makes it simple to reach more Irish customers in high-footfall locations nationwide.
From busy mall spaces to entire retail units, we've compiled a list of the key facts and figures from the top performing Shopping Centres around the country to help in your search for the perfect Christmas pop up or activation space.
Jervis Shopping Centre | Dublin | 150k+ Weekly Footfall
Jervis Shopping Centre is strategically located on Dublin's busiest shopping thoroughfare - Henry Street. Get right in front of the hordes of Christmas shoppers while also soaking up the amazing festive atmosphere throughout the centre.
MacDonagh Junction Shopping Centre | Kilkenny | 80k+ Weekly Footfall
Some of MacDonagh Junction's anchor tenants include Dunnes Stores, H&M, River Island, Next and TK Maxx, guaranteed to pull in the Christmas Shoppers over the coming months. Their featured space is known as Workhouse Square; a spacious (covered) outdoor area with access from the main street and direct access from the shopping mall itself. This space is also located right beside the children's play area, and is an ideal location for any pop up or activations aimed at the youngsters.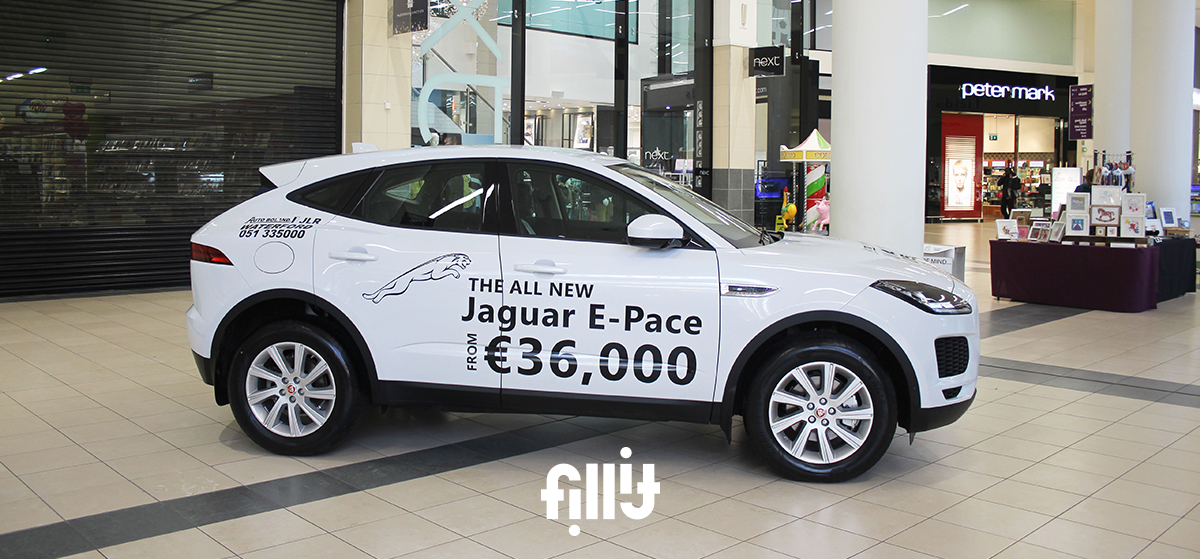 View MacDonagh Junction spaces
Dundrum Town Centre | Dublin | 350k+ Weekly Footfall
Booking into Dundrum for the festive period means you will benefit from an average footfall of 350,000 visitors per week. Need we say more?
View Dundrum Town Centre spaces
Swords Pavilions | Dublin | 200k+ Weekly Footfall
Pavilions draws large crowds due to its convenient location, 90 premium retailers and over 2000 free parking spaces on site. A Christmas Shopper's dream.
Castlewest Shopping Centre | Cork | 70k+ Weekly Footfall
Located in Cork's largest town Ballincollig, Castlewest ensures high footfall with anchor retailers such as Dunnes Stores, New Look and Starbucks. The centre also boasts over 1,000 free car parking spaces and easy accessibility, making it the perfect choice for any retail promotion, pop up or experiential opportunity.
Marshes Shopping Centre | Louth | 50k - 100k Weekly Footfall
From a simple pop-up information stand to larger kiosks and car displays, Marshes' bright and light mall and cobbled surrounds lend itself perfectly to a wide variety of festive promotional events.
Galway Shopping Centre | Galway | 50k - 100k
With up to 100,000 visitors a week, Galway Shopping Centre attracts a wide range of shoppers with a variety of shops and services. Additionally, the Centre is located only 2 kilometres from NUIG, with a student population of over 16,000.
Manor Mills Shopping Centre | Kildare | 50k+ Weekly Footfall
Another centre within close proximity to the student population is Manor Mills. Located just minutes from Maynooth University and its 13,000 students, Manor Mills is a spacious and vibrant centre, thriving with 30 great stores and 500 free parking spaces underground.
Eyre Square Shopping Centre | Galway | 200k+ Weekly Footfall
Eyre Square can be found smack bang in the city centre, and benefits from over 200,000 weekly visitors due to its central location. These already high footfall figures increase even more during the Winter months, ticking all the boxes for a successful festive pop up, promotion or experiential event.
Golden Island Shopping Centre | Westmeath | 65k+ Weekly Footfall
All the top retailers can be found in the Golden Island Shopping Centre; Tesco, Penneys, Boots, Argos and Lifestyle sports, to name but a few. The Centre also has a Santa Experience every year, drawing in extra crowds.
I want in!
All of the centres listed above can be booked directly through the platform.
Not quite what you're looking for?
No worries - we've got hundreds of similar spaces in shopping centres across the country, suitable for everything from product demos, to experiential, to promotions.
Any questions?
You can hit us up on our live chat anytime (that little pink button in the corner there!).
Join the community
Save time and search through hundreds of unique spaces now.